Resources
Suggested Web Sites: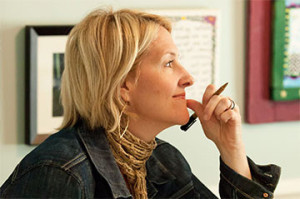 http://brenebrown.com/
Brené Brown, Ph.D., LMSW is a research professor at the University of Houston Graduate College of Social Work. She has spent the past decade studying vulnerability, courage, worthiness, and shame. Her 2010 TEDx Houston talk on the power of vulnerability is one of the most watched talks on TED.com, with over 15 million views. She gave the closing talk, Listening to Shame,  at the 2012 TED Conference in Long Beach.
Brené is the author of the #1 New York Times Bestseller Daring Greatly: How the Courage to Be Vulnerable Transforms the Way We Live, Love, Parent, and Lead (2012). She is also the author of the #1 New York TimesBestseller The Gifts of Imperfection (2010), and I Thought It Was Just Me (2007).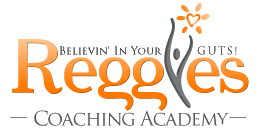 http://reggiescoachingacademy.com
Have you ever been with someone who has exuberance for life that's infectious? Have you ever met someone who made you feel better the second you sat down? That's Reggie Adams, founder and professional coach at Reggie's Coaching Academy.
Reggie never intended to become a life and business coach. It was a call she answered long before the term existed and the concept ever became popular. Her work as a professional coach started 25 years ago with her leadership positions at Mary Kay and Creative Memories, where she helped some of their brightest leaders in Canada and the western United States improve their businesses and follow their hearts.
When she left Corporate America to stay at home with her daughter, the calls continued. Women from across the country left messages, asking if she would "coach" them like she had done in the past. She began returning the calls and Reggie's Coaching Academy took shape. A decade later, Reggie's Coaching Academy serves thousands of clients from all over the world and remains a pioneer with its GUTS and Immersion programs.
Reggie earned her Life Coach certification from The Coaches Training Institute and enjoys using her training and knowledge to journey with others on a path of balance, purpose and peace.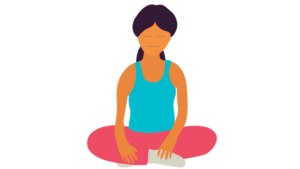 http://stress.about.com/
Elizabeth Anne Scott is a wellness coach, author, and award-winning blogger with training in counseling, family therapy, and health psychology.
She is the author of 8 Keys to Stress Management, part of W.W. Norton's popular 8 Keys to Mental Health Series, edited by bestselling author and trauma recovery expert Babette Rothschild. She is a diplomate at the American Institute of Stress, creates all content on About.com's Stress Management site, and runs workshops on stress management.
Suggested Books: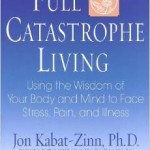 Full Catastrophe Living, Revised Edition: How to cope with stress, pain and illness using mindfulness meditation by Jon Kabat-ZinnStress. It can sap our energy, undermine our health if we let it, even shorten our lives. It makes us more vulnerable to anxiety and depression, disconnection and disease. Based on Jon Kabat-Zinn's renowned mindfulness-based stress reduction program, this classic, groundbreaking work—which gave rise to a whole new field in medicine and psychology—shows you how to use medically proven mind-body approaches derived from meditation and yoga to counteract stress, establish greater balance of body and mind, and stimulate well-being and healing. By engaging in these mindfulness practices and integrating them into your life from moment to moment and from day to day, you can learn to manage chronic pain, promote optimal healing, reduce anxiety and feelings of panic, and improve the overall quality of your life, relationships, and social networks. This second edition features results from recent studies on the science of mindfulness, a new Introduction, up-to-date statistics, and an extensive updated reading list. Full Catastrophe Living is a book for the young and the old, the well and the ill, and anyone trying to live a healthier and saner life in our fast-paced world.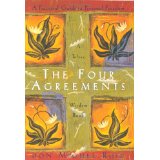 The Four Agreements – The Four Agreements: A Practical Guide to Personal Freedom (A Toltec Wisdom Book) Paperback – by Don Miguel RuizIn The Four Agreements, bestselling author don Miguel Ruiz reveals the source of self-limiting beliefs that rob us of joy and create needless suffering. Based on ancient Toltec wisdom, The Four Agreements offer a powerful code of conduct that can rapidly transform our lives to a new experience of freedom, true happiness, and love.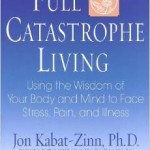 Suggested Movies: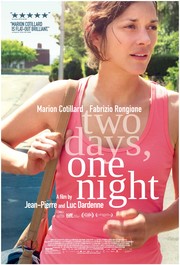 Two Days and One Night is a 2014 Belgian-French-Italian drama film written and directed by the Dardenne brothers, starring Marion Cotillard and Fabrizio Rongione. – In Seraing, an industrial town in Liège, Belgium, Sandra is a young wife and mother, who works in a small solar-panel factory. She suffers a nervous breakdown and is forced to take time off from her job. During her absence, her colleagues realize they are able to cover her shifts by working slightly longer hours and the management proposes a €1,000 bonus to all staff if they agree to make Sandra redundant. Sandra later returns to work and discovers that her fate rests in the hands of her sixteen co-workers, and she must visit each of them over the course of a weekend (two days and one night) to persuade them to reject the monetary bonus. However, most of the co-workers need the proposed bonus for their own families and Sandra faces an uphill battle to keep her job before the crucial vote on Monday morning.
This is a movie about finding your voice and speaking your truth even when you have nothing left to give. Sandra is my hero as she literally has to ask for what she wants of each of her coworkers – to vote for her – while proving to herself that she really does matter in this world and deserves their votes. http://www.rottentomatoes.com/m/two_days_one_night/